Agents see thousands of submissions a year. You have to craft a query that stands out above the rest.
Query writing is a different skill than novel writing, but it will be extremely helpful for your career. As novelists, we're super attached to our novel, and try to cram everything into a pitch or query. It's difficult to see our work objectively.
This is bad.
The goal is to elecit an emotional response in an agent with 200 words or less. And you want the query to be tight. It doesn't have to be a mini-outline of the novel. It can be the inciting incident, or a catchy summary of the concept.
In the past, I've spent as much time working on query letters and pitches as I do my novels. Queries and pitches are the window to your writing. They represent you. And once you master the skill, it can be incredibly helpful in attracting Hollywood producers as well, where the "logline" is king. In 2017 I had numerous studios and producers reach out to me because of loglines/pitches. Now, that doesn't mean you'll convert those opportunities (I'm still waiting on some), but a good pitch will help create them. And as anyone knows, this business is about converting that rare and incredible opportunity.
I highly recommend Query Shark for taking off the whiskey goggles and seeing your query at its essence.
All of this is hard work. No one ever said it would be easy, or that you're guaranteed anything. But when you have this skill in your pocket, it might just get a little easier.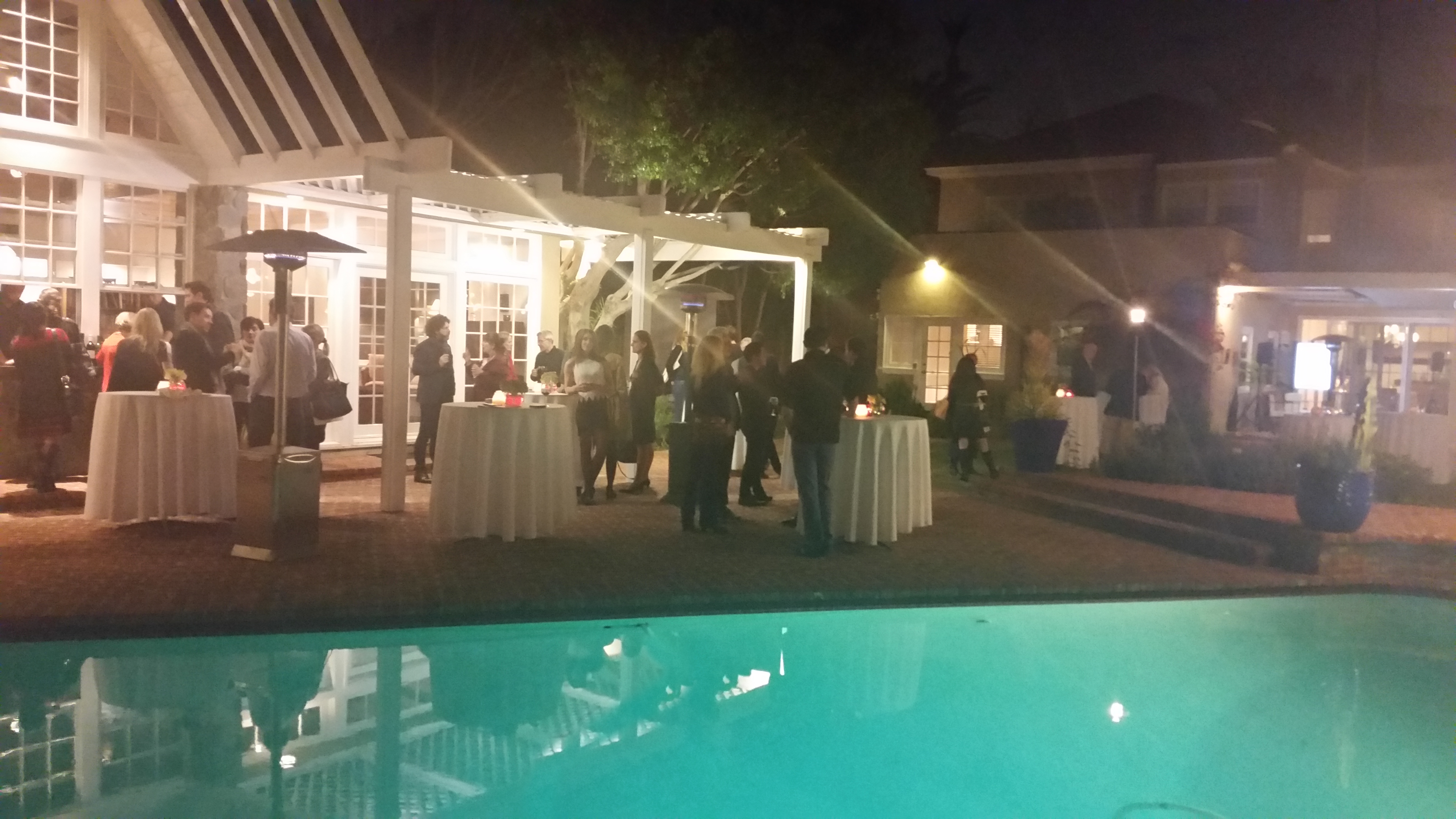 You never know where a good pitch will take you. Image is from a book to film party at Résidence de France, Beverly Hills.