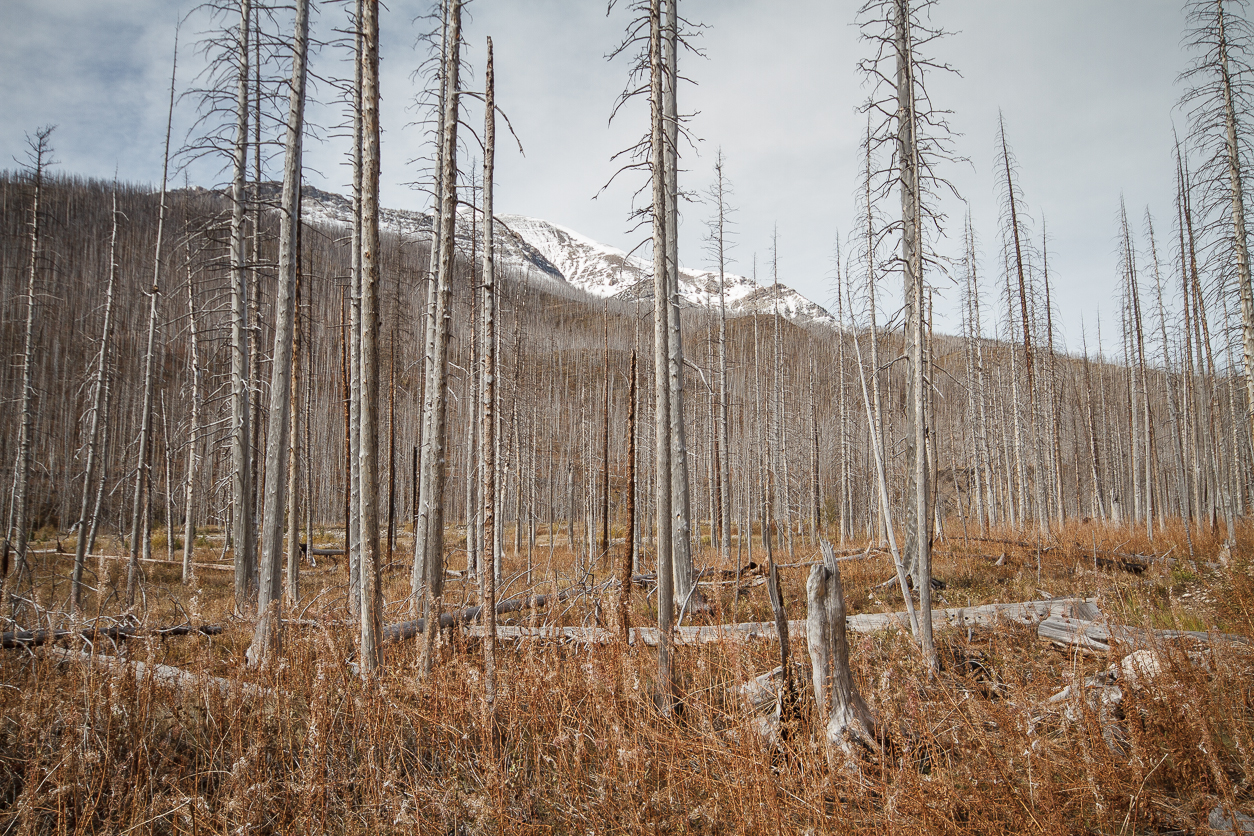 Amongst the outdoor crowd, these places are often avoided, whispered about as "unsightly", and left for the animals. I don't feel that way. Although I enjoy nothing more than verdant forest and mountain streams, there's a certain sincerity to these fire recovery zones. This sincerity is rooted in the truth of Earth. We were born of fire and ash. This is a violent, devastating, volcanic planet.
Hikers who encounter a burn recovery zone are not witnessing an outlier, or death. What they see is a birth.
I'll gladly spend all day amongst these silver snags, fishing, daydreaming and hiking. These recovery zones are warmer, and often you can find me basking on a rock like an albino lizard. They also make great grasshopper habitat, and thus the streams are rife with the sound of bony trout jaws smacking crunchy grasshoppers. If one is a fly-fisherman, a hopper pattern would be a good bet here.
Hikers often pass right through recovery zones, not bothering with photos. They'll continue on to greener, non-burned forests, where they'll pop selfies. You'll never find these snags in their photo albums. "Too unsightly", they'll say. Or ugly.
But black bears don't mind, nor various species of woodpeckers. And neither do I. If you're ever in the mountains, and you see a lunatic lounging about one of these recovery zones, offer a friendly wave and he'll wave back. And maybe, stick around for a bit. You may find this aesthetic the most pleasing of them all.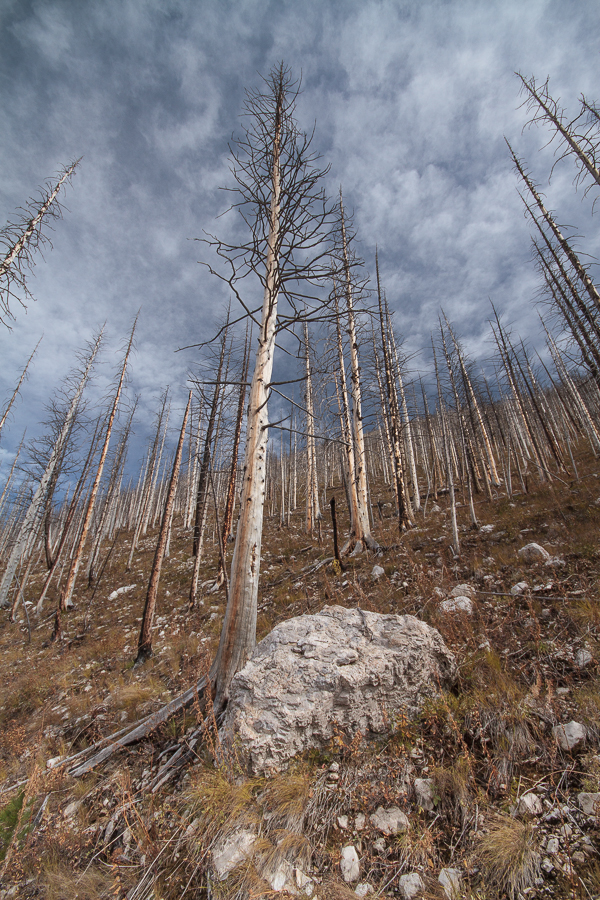 A fire recovery zone, Bob Marshall Wilderness, Montana.